About Us
TripTrus adalah marketplace online yang fokus untuk mempromosikan paket wisata domestik di seluruh Nusantara. TripTrus mengakomodir kebutuhan para pejalan untuk dapat meng-explore keindahan alam Indonesia dengan anggaran yang terjangkau menggunakan cara traveling secara berkelompok sesuai dengan waktu perjalanan yang telah ditentukan.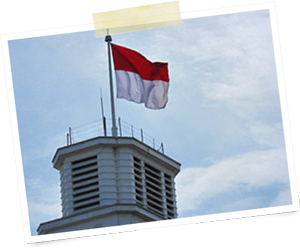 TripTrus mempunyai komitmen untuk turut aktif mengembangkan industri wisata domestik dengan terus memfasilitasi kegiatan promosi serta membangun jejaring usaha wisata lokal (bisnis inklusif) dan pengembangan kapasitas pelaku wisata sebagai trip operator, baik secara online maupun offline.
Sebagai social enterprise, TripTrus juga sangat peduli dengan pengembangan pariwisata yang bertanggungjawab dan berkelanjutan dengan mengadakan berbagai kegiatan seperti Indie Travel Mart dan gerakan sosial #1Traveler1Book.
TripTrus dikembangkan pada tahun 2012 oleh PT. Jalan Terus Indonesia, sebuah tim yang terdiri dari beberapa profesional berlatar belakang ICT dan desain, yang sama-sama mencintai kegiatan wisata dan eksplorasi alam Indonesia.
TripTrus is an online marketplace that focuses on promoting domestic trip packages to various parts of the Archipelago. TripTrus accomodate the traveler's need to explore the beauty of Indonesia's nature with affordable budget by traveling in group with a set departure date.
TripTrus has a commitment to actively develop the domestic travel industry by continuing to facilitate the promotional activity and build a network of local travel business (inclusive business) and the development of travel service vendor's capacity as a trip operator, online and offline.
As a social enterprise, TripTrus also cares about developing a sustainable and responsible tourism by creating various activities such as Indie Travel Mart, and the #1Traveler1Book social movement.
TripTrus was developed in 2012 by PT Jalan Terus Indonesia, a team of professionals with ICT and design background, who traveling and exploring the beauty of Indonesia.